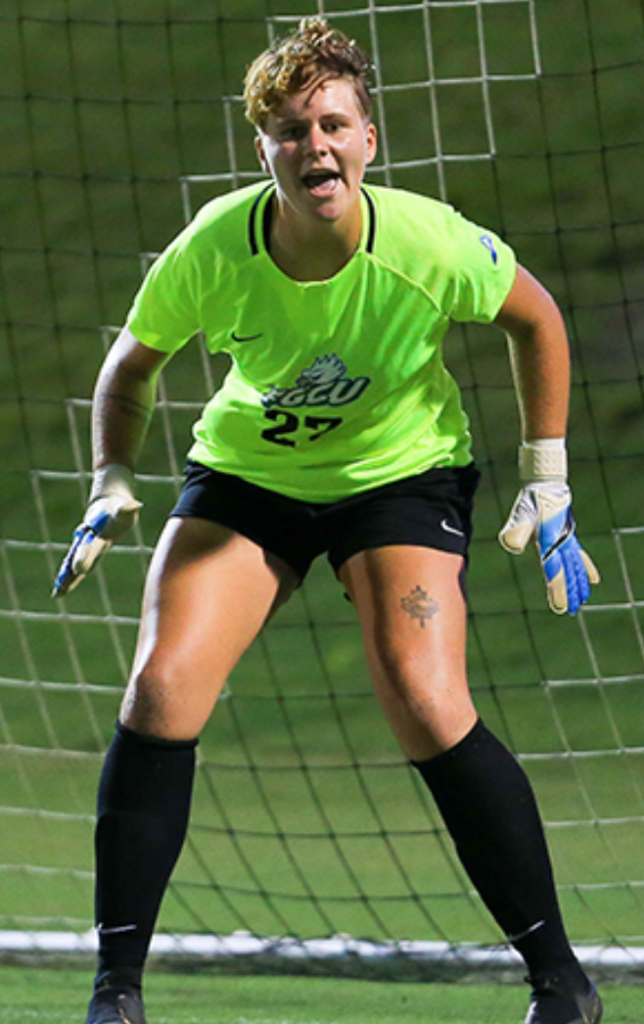 "FGCU freshman goalkeeper Emily McCue has been named to the team that will participate in Canada Soccer's U20 WNT Camp in Burnaby, British Columbia from Aug. 11-16, 2019. The six-day camp will continue Canada's preparations for the FIFA U20 Women's World Cup in 2020.
The camp, which features players from schools and clubs both in Canada and the United States, is held prior to the start of the 2019-20 NCAA season. Every player in the camp, including many who have been in the system since as early as 2014, has experienced coming through the Women's National Excel Program, as well as the Regional Excel Program Centres across Canada. Of the 20 players in this year's camp, 16 have participated at either a FIFA or Concacaf youth tournament over the past five years.
'We're really excited that Emily has the opportunity to represent both her country and the FGCU women's soccer program,' head coach Jim Blankenship said. 'It's a great experience for her and will definitely add to her overall player development.'
For McCue (Victoria, BC, Canada / Burnaby Central Secondary School), the trip has almost a homecoming feel to it. The GK was a resident-athlete with the Vancouver Whitecaps REX Program, which also serves as a direct feeder to the youth national teams. She spent her time with the Whitecaps training in the same facility that she will now attend camp in for the U20 National team.
With this camp marking the start of the 2019-20 cycle to the next FIFA U20 Women's World Cup, the team will look towards some of its younger players to find success. Nine of the members in this camp have just graduated into this age group after taking fourth at last year's FIFA U17 Women's World Cup in Uruguay. Only players born 2000 or later are eligible for next year's FIFA U20 Women's World Cup.
Though she will miss both of FGCU's exhibition games, the Eagles will have McCue back for their home opener against FIU on Thursday, Aug. 22. The team will face off against the Panthers in a 7 p.m. match at the FGCU Soccer Complex that will officially kick off their season, which will feature the hunt for the team's ninth ASUN title in the past 10 seasons and a seventh trip to the NCAA Tournament."